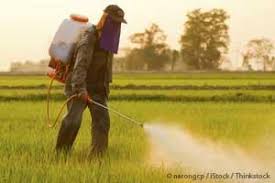 The phrase Product Liability is a legal term that refers to any product you may purchase or use on a daily basis that is broken, defective or improperly designed. This product can ultimately cause you, your family or loved ones bodily harm and injury. If you have suffered an injury due to a faulty product, a dangerous medication or defective medical device please contact our Pennsylvania product liability lawyers for a free case review. No fees unless they recover for you.
Defective Product Attorneys in Philadelphia
If you have been hurt or injured due to a defective product please know that you have rights. You do not have to face this alone, nor are you defenseless from a legal standpoint. Call The Law Office of Donze & Donze at 610-444-8018 to discuss your Delaware County or Chester County Product Liability Claim. Call today to schedule a free consultation with a Pennsylvania Product Liability Lawyer.
Types of Defective Items, Products and Merchandise
Practically anything you purchase at a store, outlet, through a catalog or online can be defective. Some common defective products that may allow you to seek legal recourse if purchased are:
Food
Appliances
Medications including Zantac, Belviq, Invokana, Truvada and opioids
Medical Equipment Or Devices such as IVC filters, Paraquad IUD's, catheters and DaVinci surgical robots
Automobile Parts And Accessories like Takata airbags, seat belts, tires and brakes
Poorly Designed Automobiles
Recreational Equipment
Child Or Baby Products such as Fisher Price baby sleepers, beds, strollers and toys
Household Products Tools And Machinery including Roundup weedkiller
These products, as well as many others, can entitle you to medical and healthcare benefits and financial compensation if you have been hurt while using them. A skilled and experienced Philadelphia Personal Injury Attorney will determine the total value of your claim and get you the benefits and compensation you rightfully deserve.
Why Hire a Pennsylvania Product Liability Attorney
After an accident or suffering an injury due to defective products in Chester County, Pennsylvania you may be faced with a number of problems and issues you did not have prior to the accident. For example, if your injuries required extensive medical care, treatment or medications you have have astronomical medical expenses both now and in the future. You may have missed work time due to your injuries and may be forced to deal with a loss of income. You may experience emotional trauma and depression due to being injured. All of these issues and others may arise following a Chester County PA Defective Product Injury. Retaining a qualified West Chester PA Faulty Product Lawyer will offer you peace of mind knowing that they will fight for your legal rights and compensation. This will allow you to focus on getting healthy again and getting your life back to what it was prior to the accident or injury.
Contact Our Pennsylvania Lawyers Handling Dangerous Medication Lawsuits
The Law Office of Donze & Donze has ample experience handling Philadelphia, Pennsylvania Defective Product claims. Contact Media PA Product Liability Lawyer George Donze at 610-444-8018 to schedule a free consultation. Or, email Mr. Donze here. He will get you the maximum amount of benefits and compensation for your injuries. Schedule a free consultation by calling today. No fees unless he obtains compensation for you.
Serving Chester, West Chester, Paoli, Kennett Square, Coatesville, Media, Norristown & Philadelphia.