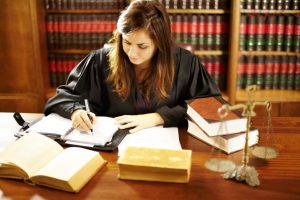 The Chester County, Pennsylvania law firm of Donze & Donze is a family-owned law firm with lawyers who bring 60 years of collective experience to each case. From our offices in Kennett Square, Pennsylvania the Chester County attorneys at Donze & Donze offers broad range of legal services to people throughout eastern Pennsylvania. Our areas of strength include divorce and child custody counsel, birth injury lawsuits, personal injury representation, medical malpractice claims, auto accident claims, workers' compensation cases, DUI defense & criminal defense for both adults as well as juveniles. You can also visit our Chester County Attorney podcast here.
Our commitment to strong advocacy, aggressive representation and personalized attention has earned our Chester County attorneys satisfied clients and positive results.
Our West Chester, Pennsylvania accident attorneys help people:
Suffering from an injury while on the property of another in Chester County such as a golf course, Walmart, Wawa or government property
Who have been the victim of a workplace accident in Chester County, PA
That have been injured in a car accident, motorcycle accident, tractor trailer accident or other type of commercial vehicle accident
Facing a criminal charge such as a DUI, drug charge, gun crime or a juvenile offense in Chester County, PA
Seeking compensation for the loss of a loved one due to wrongful death or medical malpractice
Going through a divorce, child custody or child support case and also administrating the estate of a deceased friend or family member.
Who have been injured due to medical malpractice such as a surgical error, cancer misdiagnosis, anesthesia error, autoimmune disorder misdiagnosis, failure to treat an illness or hospital acquired infection including COVID-19
Who are in need of a will or some other estate planning instrument and or has a probate law need
Who have had their baby born with an undiagnosed birth defect or a birth injury such as Cerebral Palsy, Erb's Palsy, Klumke's Palsy or shoulder dystocia among others
Who have been injured due to hospital negligence at Crozer Chester, Chester County Hospital, all University of Pennsylvania medical centers, Paoli Hospital, Phoenixville Hospital, Bryn Mawr VA Hospital and all others
Our Paoli, Pennsylvania car accident lawyers welcome your questions and will take the time to help you understand the legal issues that you are facing. When you make the decision to retain our services, we want you to feel comfortable and secure in your choice.
Trustworthy: We are mindful that each of our clients is unique. We try to do what is best for each individual within the bounds of his or her economic realities.
Available: We respond promptly to e-mails and phone calls. We strive to keep each client informed about the progress of the case.
Service-minded: We advise clients of all their legal options and counsel them as to what path that we think will most fully resolve their legal situation. At the same time, we respect the fact that the decision of how to proceed rests with our clients.
Persistent: Our Chester County attorneys do not back down, ever. We thoroughly and skillfully prepare your case. We first seek to negotiate a positive outcome. However, if it appears that the only way to resolve your case is by going to court, then we will aggressively and effectively litigate on your behalf.
We invite you to schedule a consultation with our Coatesville divorce lawyers to talk about your legal situation and how we can help.
Chester County Attorneys Obtaining Fair & Just Rewards For Every Client
When you seek a strong, compassionate and effective legal advocate, you need Donze & Donze. Call (610) 444-8018 or send us an e-mail. We respond to all inquiries promptly.
The Chester County, Pennsylvania workers' comp attorneys at Donze & Donze proudly serve all of Chester County including Avondale, Avon Grove, Kennett Square, West Chester, Devon, Chadds Ford, Oxford, Valley Forge, Coatesville, Malvern, Paoli, Phoenixville and West Grove, Pennsylvania.