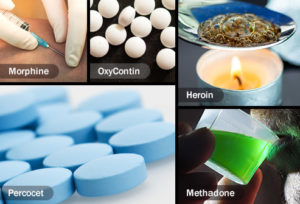 If you, your child, a family member or a loved one are under the care of a medical professional you trust that they are being taken care of with the utmost diligence. It is implied that your healthcare provider and their staff to pay attention to every possible detail. Typically this is the case and all goes well. However mistakes, very costly mistakes, can be made by even the most experienced and cautious healthcare provider. One of the most common types of medical malpractice mistakes are medication errors. There are several types of medication errors with failure to administer the proper dosage the most common.
Types Of Medication Errors
There are a number of different way you, or a loved one, can be injured, or even killed as a result of a medication error such as:
Wrong Dosage
Incorrect Medication
Overdosing
Having An Allergic Reaction To Medication
Pharmacy Mistakes
The easiest way to prevent a medication error is to get a full medical history of the patient and determining if they are sensitive or allergic to any drugs or medications. Once that is done there are still a number of ways one can experience an error when being given medication. One of the more common causes of medication errors is illegible handwriting, incorrect use of medical terminology or shorthand. Being given too much medication and being given the wrong medication are also common mistakes resulting in medication error injuries. A skilled and qualified Philadelphia Medication Error Lawyer can help determine the cause of your medication error.
Contact a Kennett Square, PA Medication Error Attorney
Media, PA Medication Error Lawyer George Donze will get you the financial compensation and necessary medical benefits for your injuries. To determine the total and true value of your claim he will consider factors such as: lost wages, pain & suffering, diminished quality of life, impairment, current and future medical benefits, medication costs as well as therapy bills.
Please call Philadelphia Medical Malpractice Attorney George Donze if you have been hurt or injured due a medication error while under the care of a hospital, doctor, nurse or other medical professional in southeastern Pennsylvania. Mr. Donze can be reached at 610-444-8018. You may also email Mr. Donze by clicking here.