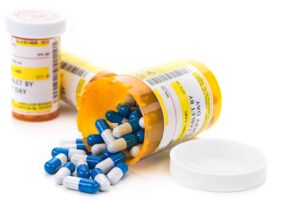 In Pennsylvania, any professional who is certified or licensed can be held responsible if he or she was negligent or careless in the performance of duties. If you have been harmed by a doctor, dentist, healthcare provider or other licensed professional, you may have a case for professional malpractice, also referred to a a medical malpractice claim or medical negligence lawsuit. Please contact our Doylestown Pennsylvania medical malpractice lawyers for a free case review. No fee unless we win for you and your family.
Our Doylestown Pennsylvania medical malpractice lawyers serve victims of hospital negligence throughout Pennsylvania including Chester, West Chester, Media, Norristown, Doylestown, Kennett Square, Bristol, Blue Bell, New Hope, Broomall and Upper Darby, PA.
Helpful & Experienced Medical Malpractice Lawyers
At Donze & Donze, we believe that you have a right to quality medical treatment or dental care. When you do not receive the standard of care you expect to receive, our Medical Malpractice Attorneys will be there to protect your rights.
We have excellent litigation skills and an in-depth understanding of medical and dental technical language. We put these skills to work on our clients' behalf to seek maximum legal compensation.
Before we subject anyone to the rigors and challenges of a legal action, we will make sure that what happened to you constitutes professional malpractice. We will carefully listen to your story and review all medical records of the incident. Then, if we think we can help you, we will consult an outside expert who may be willing to testify that what happened was medical malpractice.
"I have had cases referred to me by professionals because they were concerned about the prior care that the patient received." — George Donze
Important Questions
If you suspect you have experienced medical malpractice or dental negligence, it is important to talk over your concerns with an experienced lawyer.
Do you have gum disease because your longtime dentist failed to check for gum disease?
Did your doctor miss a diagnosis that another doctor would have caught?
Did you receive a poor choice of medication?
Was there birth trauma that resulted in a birth injury or other harm to you or your newborn?
Were you injured during surgery due to poor technique or a failure to ascertain the real problem?
Hospital Negligence Lawsuits In Bucks County
The Bucks County, Pennsylvania is home to several major hospitals which are listed below. Some are non-profit and some are part of large healthcare organizations. Our BucksCo. medical negligence attorneys have handled hospital malpractice lawsuits against many of them during their legal careers.
Aria Health Bucks County Campus
Doylestown Hospital
Grand View Hospital
Lower Bucks Hospital
St. Luke's Hospital Quakertown
St. Mary's Medical Center
Examples of medical malpractice claims they have been involved in are surgical errors claims, anesthesia error cases, wrongful amputation, medical misdiagnosis, delayed cancer diagnosis, failure to treat cancer, medication errors and hospital acquired infections including COVID-19 infections.
Contact A Bucks County Medical Malpractice Lawyer
We have been earning results for clients since 1979. Call the Pennsylvania medical negligence lawyers at Donze & Donze at (610) 444-8018 or send us an e-mail. We can answer your questions and help you make an informed decision about your potential case. When you seek a strong, compassionate and effective legal advocate, you need a lawyer at Donze & Donze.
The Chester County medical malpractice lawyers at Donze & Donze proudly serve all of Southeastern Pennsylvania including Avondale, Kennett Square, West Chester, Devon, Chadds Ford, Oxford, Valley Forge, Coatesville, Malvern, Paoli, West Grove, Media, Broomall, Doylestown, Philadelphia, Norristown, Blue Bell and New Hope.