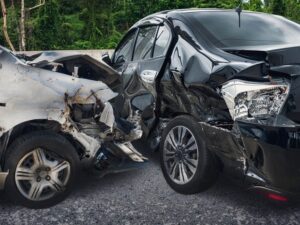 Devon, PA is located in eastern Chester County, Pennsylvania and accounts for a portion of Chester County's population. Several  people live, work and go to school in the Devon area as well as surrounding areas. Every day in Chester County things happen that mandate the help of our Devon PA lawyers. These can be things such as being injured in a car accident, truck accident or motorcycle accident. Enduring life altering injuries caused by medical malpractice, surgical mistakes, cancer misdiagnosis or medication errors. Suffering an on the job injury. Being arrested for a crime or DUI. In ChesCo., Pennsylvania family law issues such as divorce, child support and child custody issues arise everyday. If you are facing any of these legal issues or others in the Devon, PA area do not hesitate to contact our Devon PA auto accident lawyers to discuss your rights, your interests and how to protect them.
Our team of Devon PA injury lawyers have more than 60 years of combined experience practicing law in Chester County, Pennsylvania. With offices in Kennett Square they serve all of ChesCo. including West Chester, West Fallowfield, East Fallowfield, Newlin, West Bradford, Coatesville, Downingtown, Paoli, Exton, Tredyffrin Twp., Charlestown Twp., Valley Forge and West Grove, PA.
Cases Our Devon PA Lawyers Handle
No matter what legal need you have our Devon PA lawyers can help. Connect with us immediately if you need any of the following:
Devon PA lawyers
Devon Pennsylvania car accident lawyers
Workers' compensation attorneys Devon, Pennsylvania
Medical malpractice lawyers serving Devon, PA
Family law attorneys 19333
Our competent team of Devon, PA lawyers are standing by ready to help you any way they can.
Where To Seek Medical Care In The Devon, Pennsylvania Area
As Chester County is not that large or populated medical care after an accident is never far away. Getting appropriate medical attention is absolutely the first thing you need to do after being in an auto accident, Wawa or Walmart slip and fall or suffering an on the job injury. Local hospitals and emergency rooms are Crozer Chester Medical Center, Chester County Hospital, Paoli Hospital, Phoenixville Veterans Administration Hospital and others.
Should you go to any of these ChesCo. medical facilities and the provider makes an error of any sort, and injury results, your already bad situation may become worse if you are the victim of medical malpractice. In Pennsylvania medical negligence, aka medical malpractice, can happen in a number of ways such as a surgical error, emergency room negligence, ambulance, paramedic or EMT malpractice, a medication mistake, having cancer, diabetes or any medical condition misdiagnosed or getting an infection while in the hospital or ER. Our Devon, PA medical negligence attorneys handle these cases as well so please do not hesitate to call or email them for a free case evaluation.
What You Can Expect From Our Devon, Pennsylvania Attorneys
When you are represented by our Devon, Pennsylvania attorneys you can expect the absolute best in compassionate and caring legal guidance. They are skilled Pennsylvania Trial Lawyers who treat each case as if it were their own. They will get to know you as well as your case and our attorneys will remain in very close contact throughout all aspects of your legal issue. They are never more than a phone call or email away and will protect your rights, interests and reputation.
Connect With Our Devon PA Lawyers
Facing a legal issue can be a very unsettling time. Whether you are facing criminal or DUI charges, you have been injured in an accidentm due to medical malpractice, hospital negligence or hurt at work or you are enduring a divorce our Devon PA medical malpractice lawyers are here to help you legally, financially and emotionally. Dial (610) 444-8018 for a free case review. You can also click here to email our team of Devon, Pennsylvania attorneys.