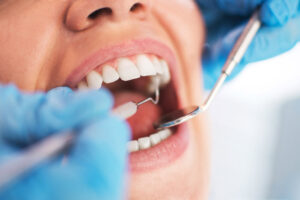 Just as someone can be injured while in the care of a medical professional such as a doctor, nurse or physician assistant they can also be injured while under the care of their dentist or oral surgeon. A dentist must provide the same level of care as a physician when providing care to a patient. If this standard of care is not upheld dental malpractice injuries can result. If you have been injured while under the care of a dentist, oral surgeon, periodontist or orthodontist in the Philadelphia metro area you may be entitled to medical benefits and compensation.
Standard of Care for Dentists
According to Chapter 33 of the Pennsylvania State Code which addressed the State Board of Dentistry, there are certain hallmark standards of care that your Dentist must provide to you as a patient. If you feel that you have been denied one or more of these standards, you may have grounds for a lawsuit.
Types of Dental Malpractice in Pennsylvania
Dental malpractice can occur if any of the following take place:
Oral Surgical errors
Failed dental surgery
Teeth are needlessly extracted
Failure to detect & diagnose oral cancer
Permanent impairment or injury to the jaw, mouth, lips or tongue
Contact West Chester Pennsylvania Dental Malpractice Attorney
The Chester County Pennsylvania Dental Malpractice Attorneys at Donze & Donze are skilled Pennsylvania Trial Lawyers. While they will initially attempt to obtain a settlement for your injuries they are not immune to taking your case tot he litigation phase if a fair and just settlement cannot be obtained.
Call Donze & Donze at 610-444-8018. You can also email a Media Pennsylvania Dental Malpractice Attorney here. Donze & Donze have an office in Kennett Square, Pennsylvania to serve you. Let them fight to get you the benefits and compensation you rightfully deserve.
Serving Kennett Square, Paoli, Coatesville, Downingtown, Phoenixville, West Chester, West Chester University & Crozer Chester Hospital.